We're currently in the final stages of bringing our much-loved literacy apps to web browsers for the 2022 school year.
The administration side is entering its last testing phase but is not currently publicly available.
See below to access Demos of the four Wordchain For Web apps.
IMPORTANT: Demo mode is limited to 20 words being transformed, and it does not save your progress between sessions.
The full version tracks progress and you can, for instance, complete a couple of levels on an iPad and then log in on a Windows desktop and see your achievements and continue progressing there. It will also come with an admin platform to add Student Groups, assign teachers and students to Groups, monitor progress, set preferences and specifiy what level a student should start at.
To be the first to know when the administration side is complete and Wordchain is fully available, email support@wordchain.co.nz
We'll be delighted to have you on board!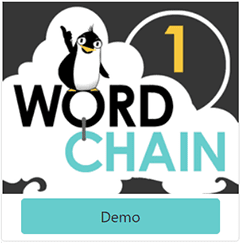 (external link)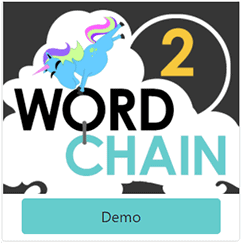 (external link)
(external link)
(external link)
---
For a full roundup of Wordchain see wordchain.co.nz(external link)